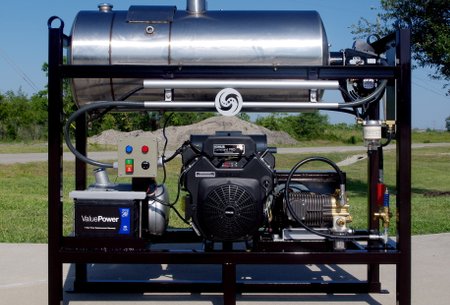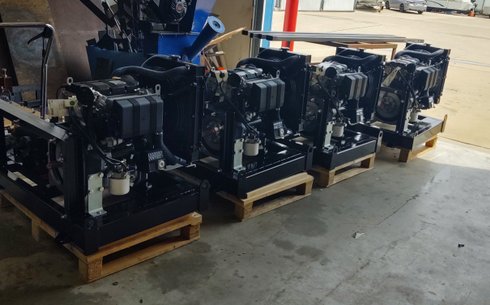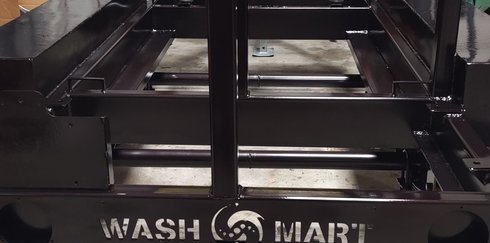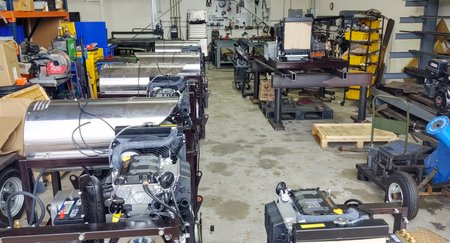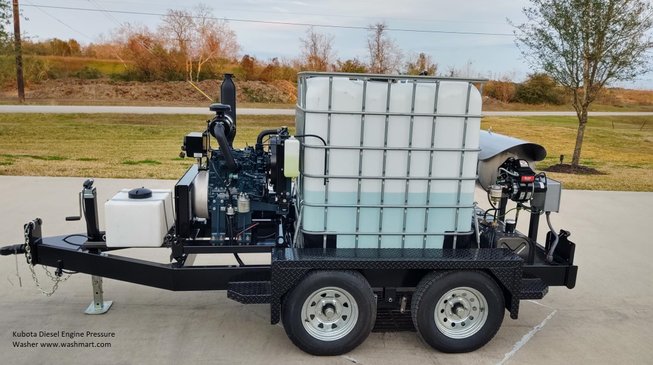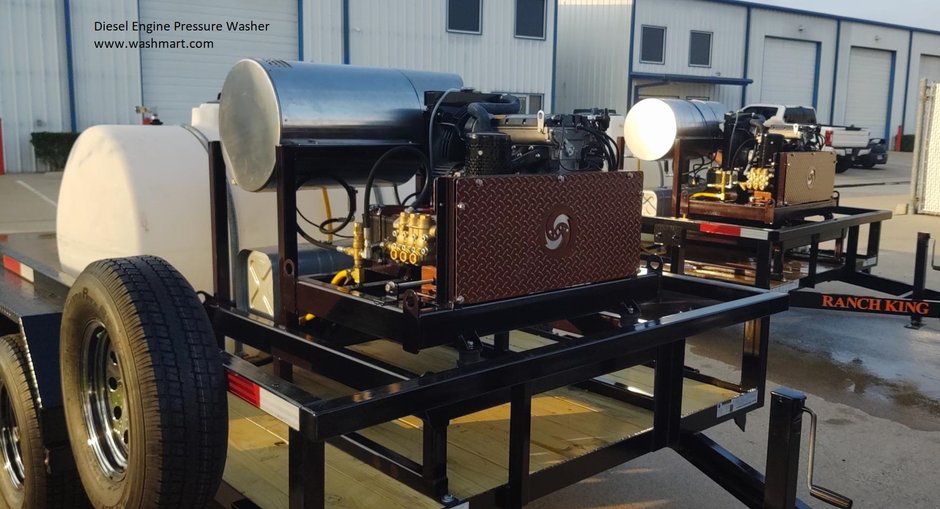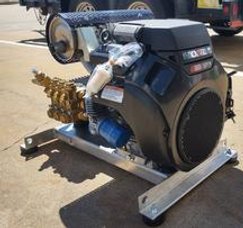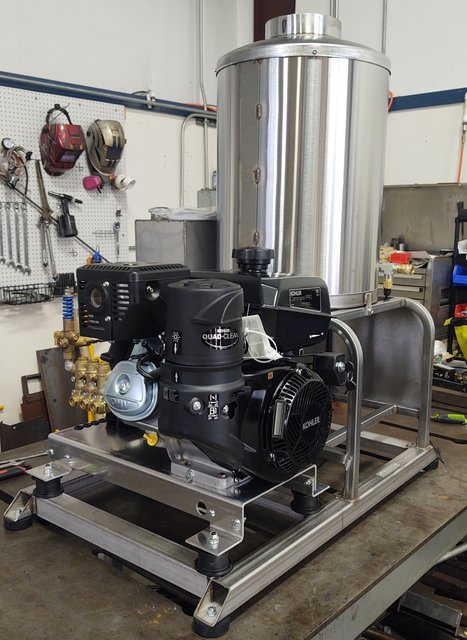 This 3000 PSI 6 GPM pressure washer is one of our more popular hot water units that has a stainless steel frame, with an aluminum sub frame. This particular unit is gear driven with a Kohler CH440 (key start), AR RKA55G30 pump, Schedule 80 coil in a stainless wrap with a 12 volt ADC Beckett Burner. This pressure washer is extremely compact and can even be mounted in the bed of a pick up truck! This product is 4700$ and ready to ship! Here is the link to purchase:
https://washmart.com/products/3000-psi-6-gpm-hot-water-pressure-washer?_pos=3&_sid=524352133&_ss=r
Fred Ramonda has been building custom pressure washers for the industrial market in Houston since the 1980s. He and the staff at R Washers work together and build rigid equipment. We used to mostly manufacture hot water diesel 5000 PSI 5 GPM pressure washers for the industrial market, but have shifted heavily into the 8 gallon per minute gas powered market. A common unit built by us was a Kubota diesel engine pressure washer (a Kohler diesel engine pressure washer is optional). We now mostly build pressure washers with the Honda GX690 and Kohler CH730. The majority of our frames are either aluminum or stainless steel which produces less oxidation than carbon steel frames.